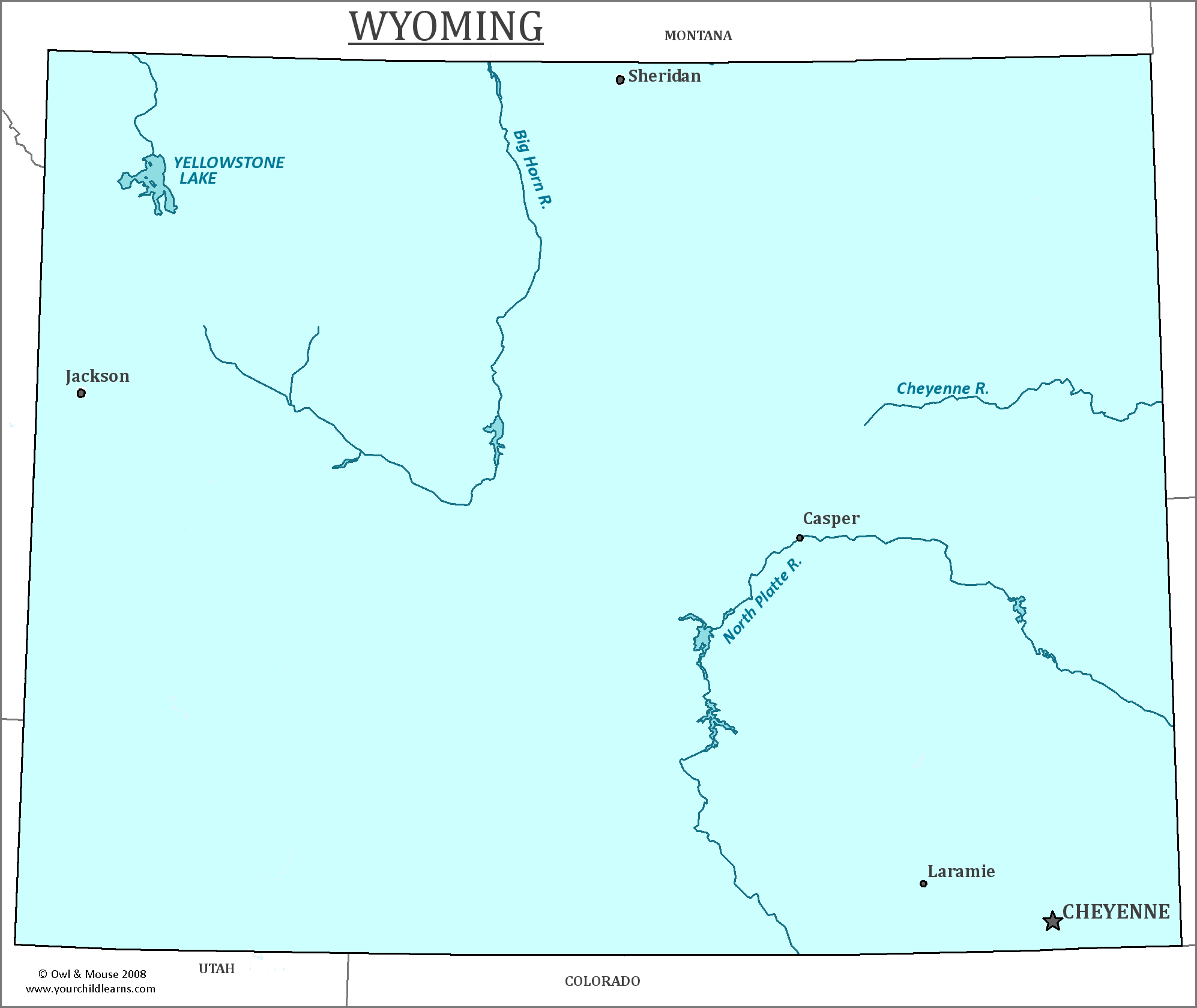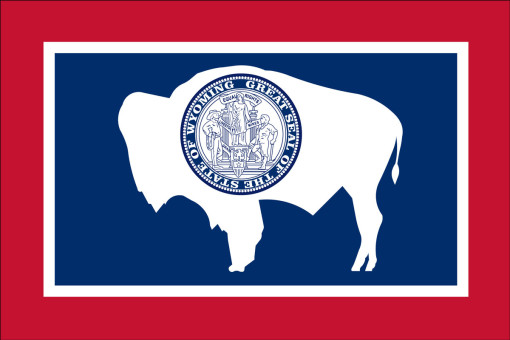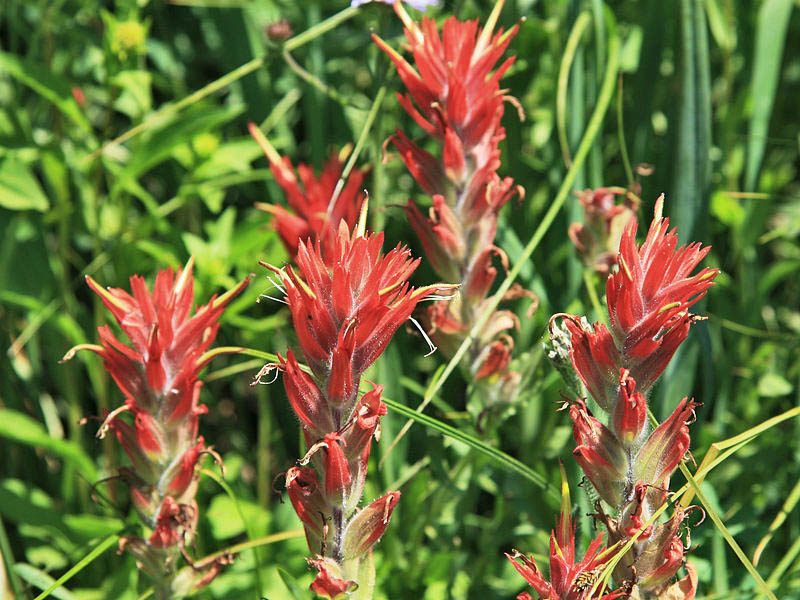 Wyoming
Wyoming is one of the two states that forms a rectangle. It is in the Mountain region of the United States and is land locked.
Date first visited by Europeans: In 1807, John Colter, a member of the Lewis and Clark expedition, was probably the first person of European descent to explore the area that would become Wyoming.
Date admitted to US: 1890
Capital: Cheyenne
Largest City: Cheyenne
Terrain: As Wyoming is where the Great Plains meet the Rocky Mountains, much of the state is a part of plateaus interspersed by mountain ranges. The mountain ranges include the Sierra Madre, Snowy, Big Horn and Teton ranges.
Despite the fact that the state has no ocean coast, it is home to 32 named islands within large lakes such as Jackson Lake or Yellowstone Lake. The Green River is also home to several islands large enough to be named.
Area: 97,814 square miles
Area Rank: 10th
Population: 584,153
Population rank: 50th
Electoral Votes: 3
The South Pass is a name for two mountain passes in Wyoming that were along the Oregon Trail, California Trail, and Mormon Trail. This pass was important for the routes as it allowed crossing the dangerous and difficult Rocky Mountains. The pass was discovered by European-Americans in 1812, and was a much safer alternative to the passes in Montana to the North.
Wyoming is home to the Yellowstone Nation Park, the oldest National Park in the United States, created when President Ulysses S. Grant signed into law the Act of Dedication in 1872. Yellowstone is known for its geysers including Old Faithful which erupts regularly.
Yellowstone is also known for its wildlife, including deer, elk, moose, goats, and bears. However, when the park was created predators including gray wolves were not protected. In 1926 the last wolves in Yellowstone were killed. In the 1940's environmentalists started work to reintroduce wolves into the park. Today, nearly a hundred wolves live within the park.
---
---
Search Owl & Mouse: