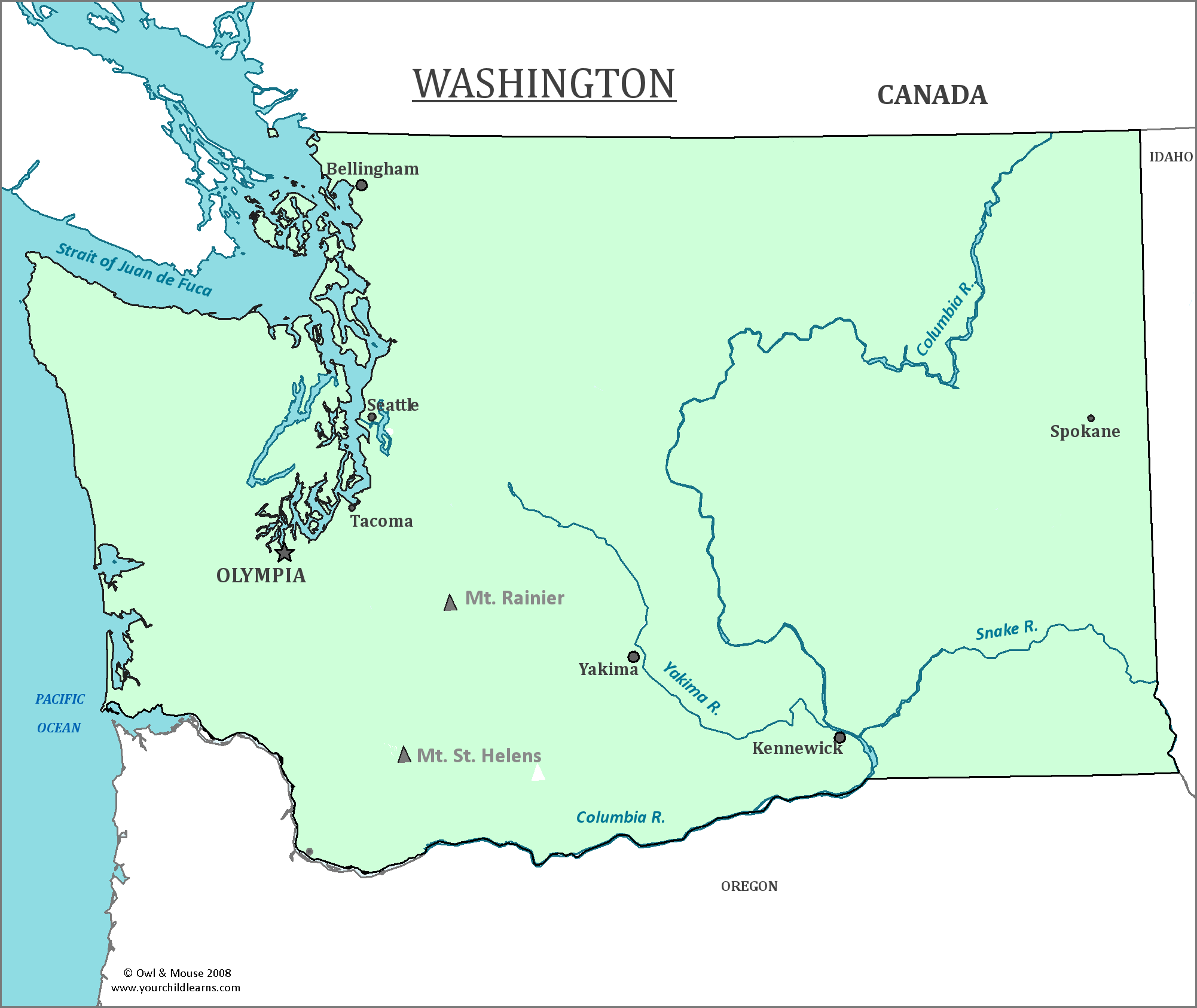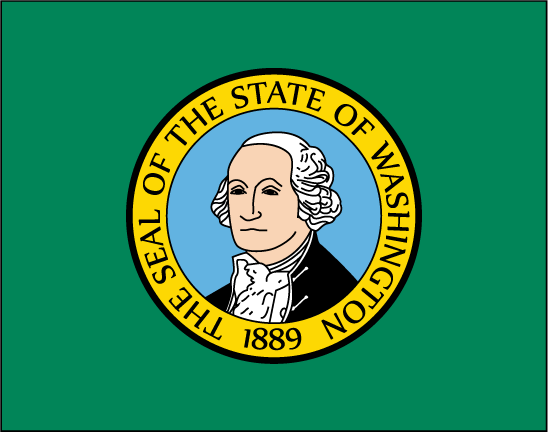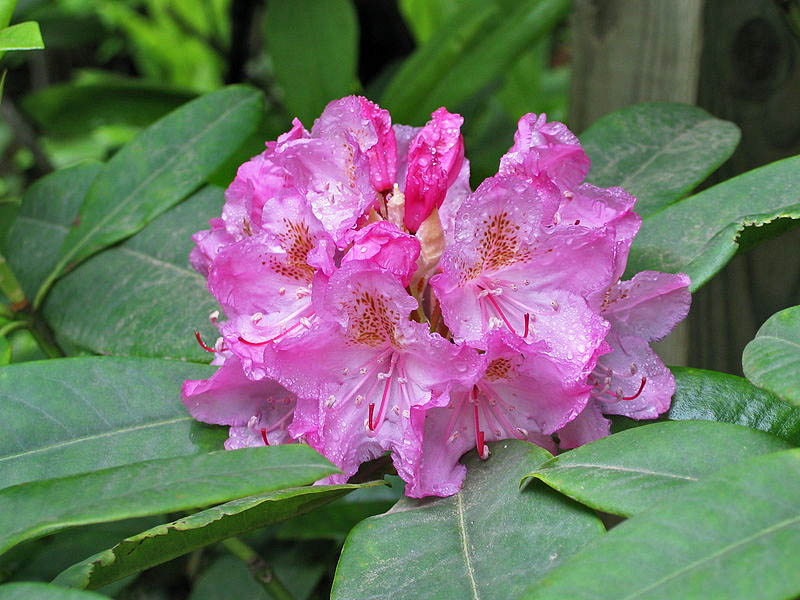 Washington
Washington is located in the Northwest corner of the contiguous United States on the Pacific Ocean, a part of the Pacific Northwest.
Date first visited by Europeans: Spanish explorer Juan Pérez is the first recorded European to have explored the region that would become Washington In 1774.
Date admitted to US: 1889
Capital: Olympia
Largest City: Seattle
Terrain: Washington is split into two main geographical regions by the Cascade Mountains which run nearly north to south through the state. These mountains are home to several Volcanoes such as Mount Saint Helens, Mount Baker and Mount Rainer.
The western portion of the state is known for its near-constant rainfall, and is home to temperate rainforest. The Olympic Mountain range is in the far west section of the state.
The eastern part of the state is drier then the west and is covered in semi-arid steppe. Much of it is in the Columbia Basin, which now irrigates much of the farmland in the region thanks to an irrigation network of canals and reservoirs.
Area: 35,385 sq mi
Area Rank: 18th
Population: 7,061,530
Population rank: 13th
Electoral Votes: 12
The remains of a very ancient man were discovered in Washington and dubbed the 'Kennewick' man for the location where they were found. These remains have been found to be of (unsurprisingly) Native American ancestry, causing much controversy as descendants of tribes in the region wished for a proper burial. Scientists however, wished to study the remains to learn more about the history of the region. Currently, the remains are held at the Burke Museum at the University of Washington, and are neither buried for available for study.
The land that would become Washington was originally a part of the Oregon Territory. Settlers to the north desired to separate from the Oregon Territory, and in 1853 a bill was passed to separate the two regions. The new territory was going to be called the Territory of Columbia, but concerns were raised that it would become confused with the District of Columbia. A name to honor George Washington was proposed, ensuring a different kind of confusion with Washington D.C.
Washington is home to many volcanoes that are considered to be active. One such specimen is Mount St. Helens, which violently erupted in 1980, causing its elevation to decrease from 9,677 feet to 8,363 feet. Mount Rainier is considered to be dangerous as it is very close to the large city of Seattle.
In the western part of the state, on the Olympic Peninsula is the largest temperate rainforest area in the continental United States. This area probably gets the most rainfall of any area in the continental United States.
---
---
Search Owl & Mouse: