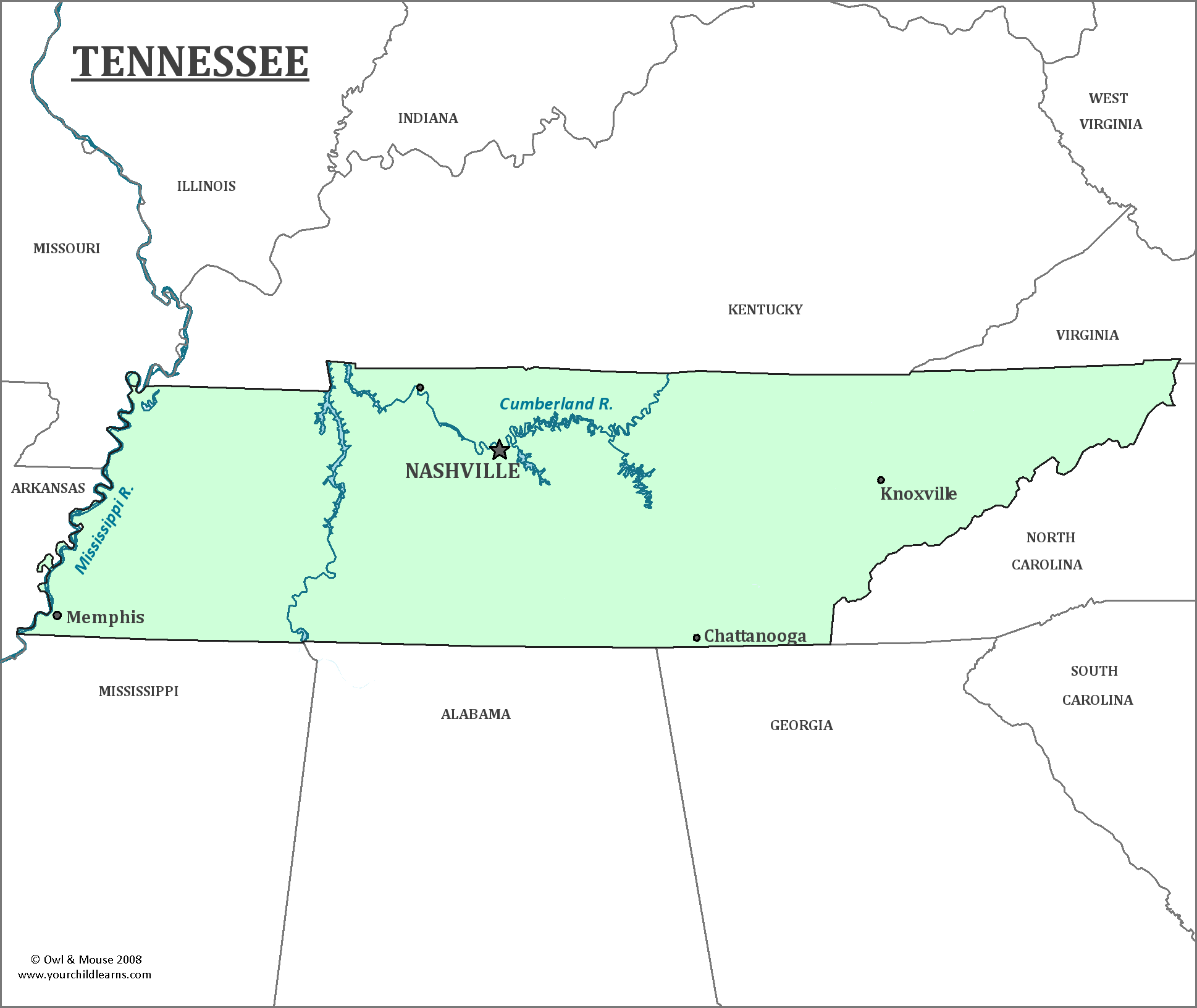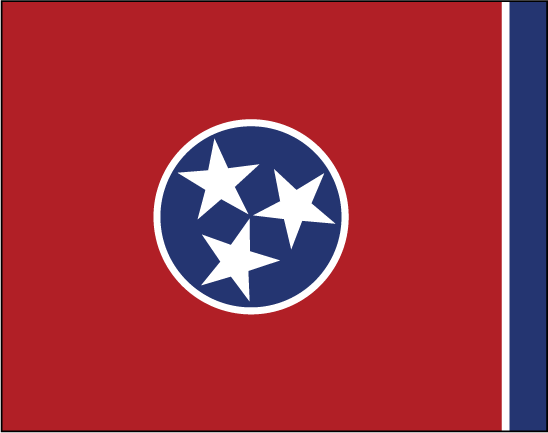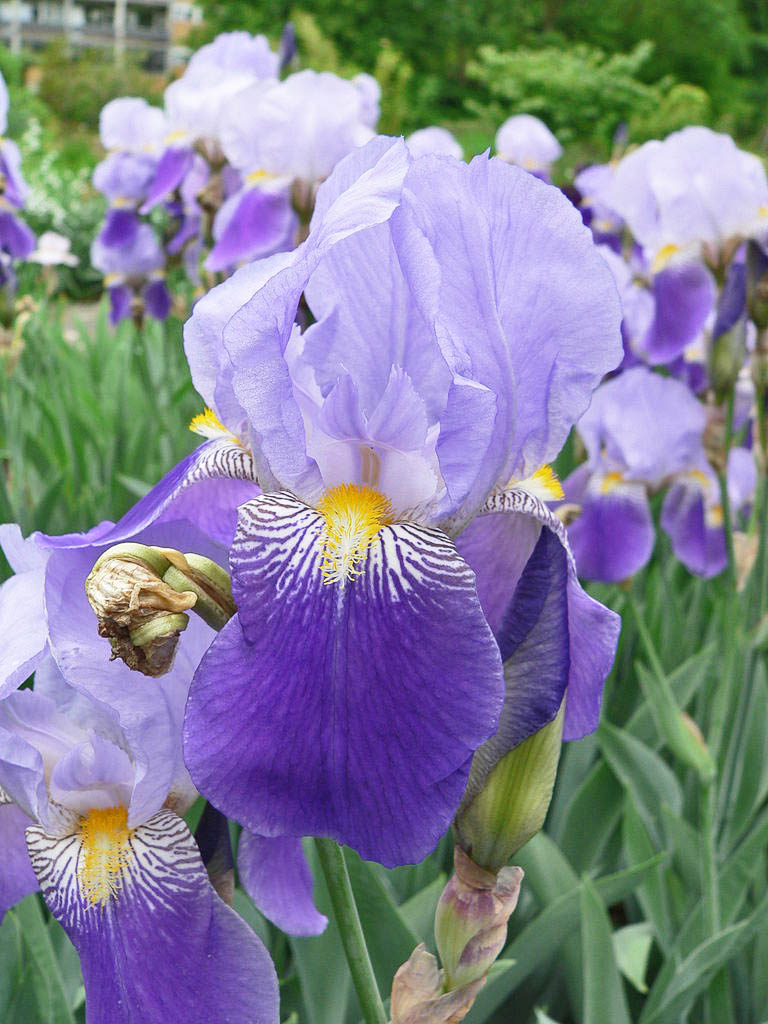 Tennessee
Tennessee is a landlocked state in the Southeastern region of the United States.
Date first discovered by Europeans: The Spanish explorer Hernando de Soto led an expedition in 1540 into what is now Tennessee.
Date admitted to US: 1796
Date seceded: 1861
Date readmitted to US: 1866
Capital: Nashville
Largest City: Memphis
Terrain: Eastern Tennessee is dominated by the Blue Ridge Mountains and rugged terrain, which are a part of the Appalachian Mountains that run through many of the states on or near the Atlantic coast. The middle of the state is home to the Nashville Basin, which is surrounded by the Highland Rim. The Eastern part of the state is a part of the Gulf Coastal Plain, which is characterized by rolling hills.
Area: 42,143
Area rank: 36th
Population: 6,600,299
Population rank: 17th
Electoral votes: 9
To a large extent, the American Civil War was fought in cities and farms of Tennessee, as only Virginia saw more battles. Tennessee was the last of the Southern states to declare secession from the Union as a substantial portion of the population were against secession, but saw more than its share of the devastation resulting from years of warring armies criss-crossing the state. Its rivers were key arteries to the Deep South, and, from the early days of the war, Union efforts focused on securing control of those transportation routes, as well as major roads and mountain passes such as the Cumberland Gap.
Many battles of the American Civil War, such as the Capture of Memphis, the siege of Fort Chattanooga and the Battle of Chickamauga were fought in Tennessee. Only the state of Virginia had more battles of the American Civil war within its borders.
Tennessee is famous for the origins of American music. It calls itself the "Birthplace of the Blues" on Beale Street in Memphis, and later for the beginnings of Rock and Roll and Country Music artists. The city of Nashville is known for its music. Sun Records, an independent recoding company, signed on many musicians, such as Elvis Presley, Carl Perkins, Roy Orbison, Jerry Lee Lewis and Johnny Cash. Today, Nashville is home to many Broadway musical performances, nightclubs featuring jazz music and many gospel music companies.
---
---
Search Owl & Mouse: