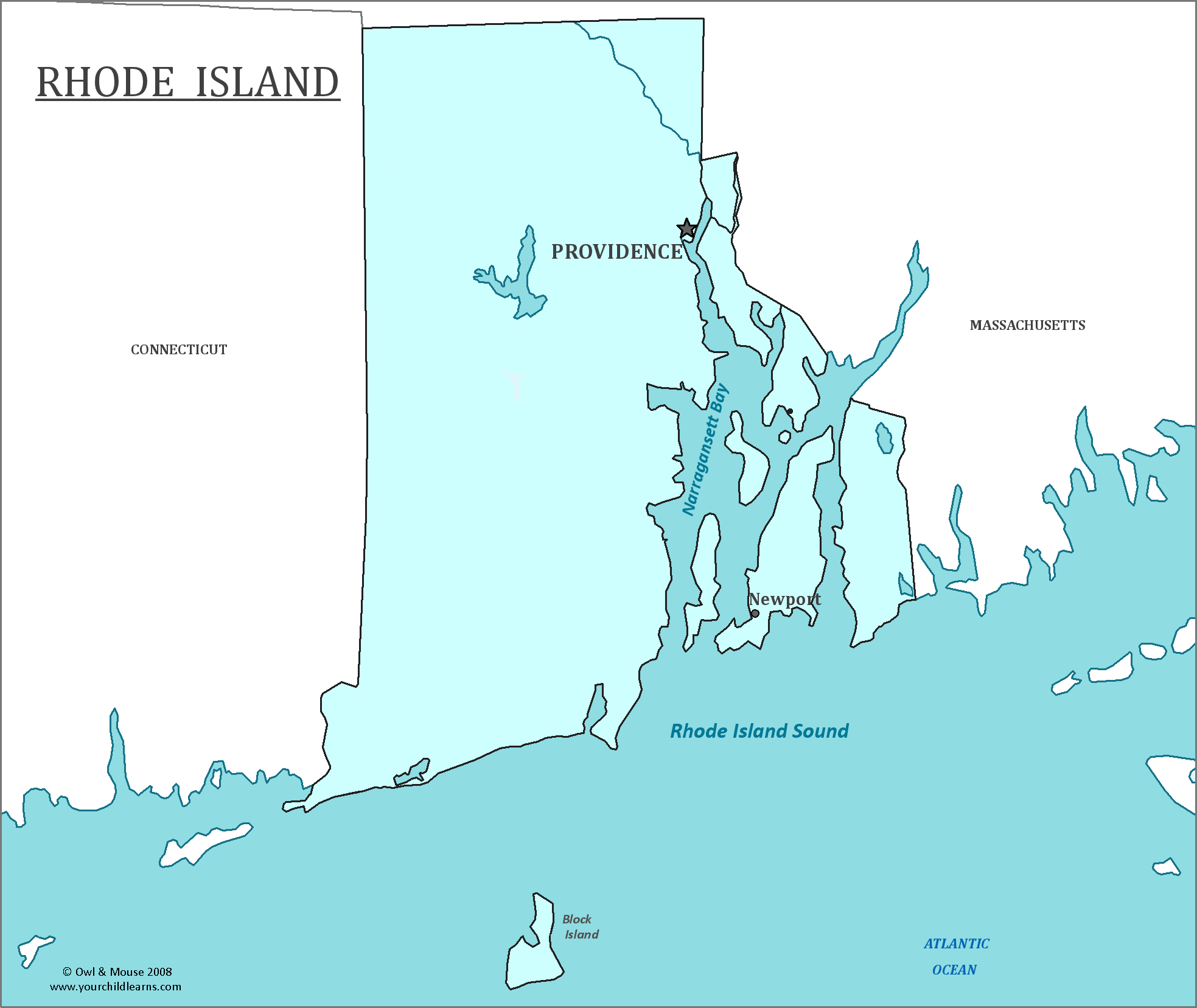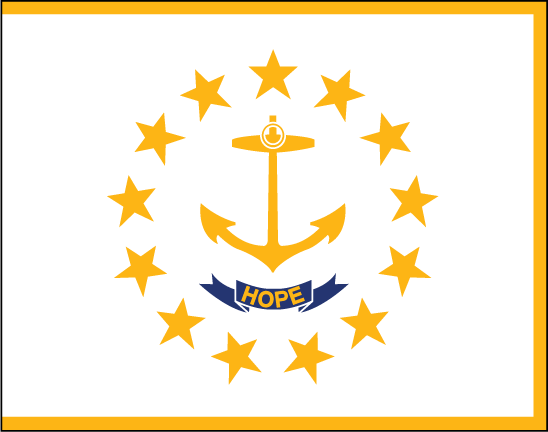 Rhode Island
Rhode Island is a very small state on the Atlantic coast, and is a part of the New England region of the United States. Despite the name, most of Rhode Island is a part of the mainland.
Date first discovered by Europeans: Giovanni da Verrazzano, an Italian explorer in the service of King Francis I of France was the first European to explore much of the Atlantic coast, including the land that would become Rhode Island, in 1524.
Date admitted to US: 1790, as one of thirteen original colonies
Capital: Providence
Largest City: Providence
Terrain: The land of Rhode Island is mostly flat, with little variation in elevation. The state has an extensive shoreline and many ocean front beaches in spite of its small size. Rhode Island contains many islands within its boundaries.
Area: 1,214
Area rank: 50th
Population: 1,055,173
Population rank: 43rd
Electoral votes: 4
Rhode Island is the smallest state in the United States, but it has the longest official name "State of Rhode Island and Providence Plantations" to make up for it.
There was early contact by the Dutch with Native Americans in the early 1600's, before the Pilgrims landing in Massachusetts in 1620.
Rhode Island, now called "the Ocean State", was originally founded by Roger Williams, after he was banished from the Massachusetts Bay Colony for his religious beliefs. Roger Williams fled Massachusetts and set up a colony with religious tolerance in 1636, on an island in Narragansett Bay.
---
---
Search Owl & Mouse: