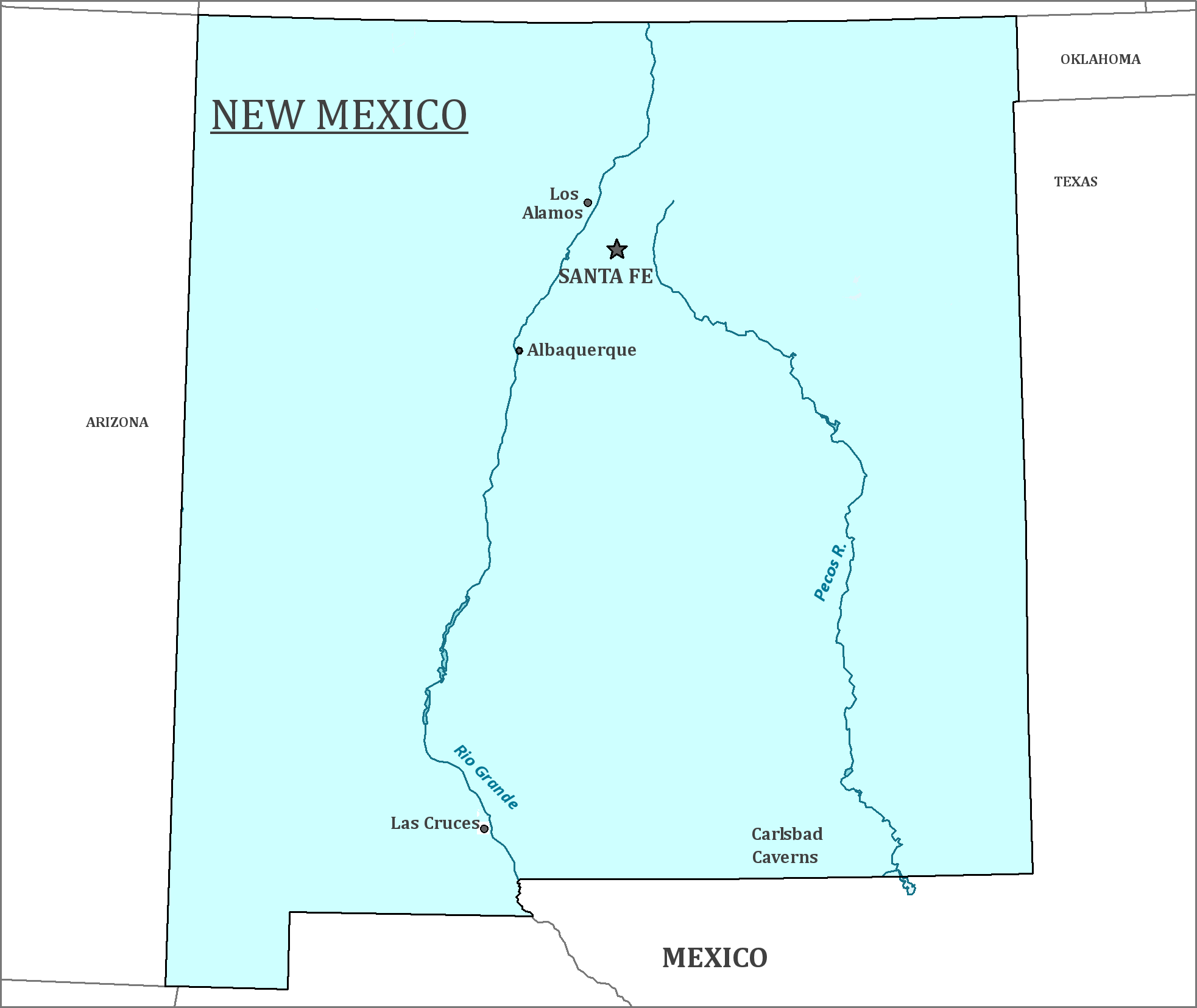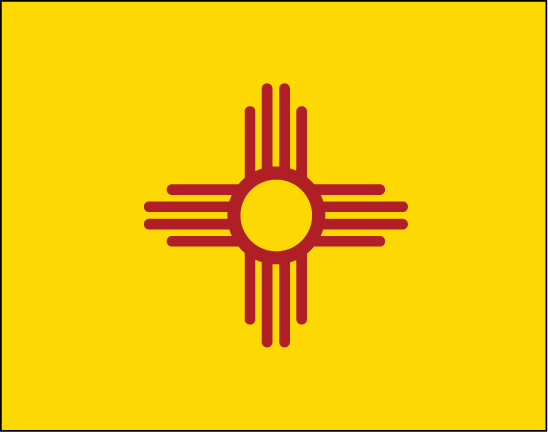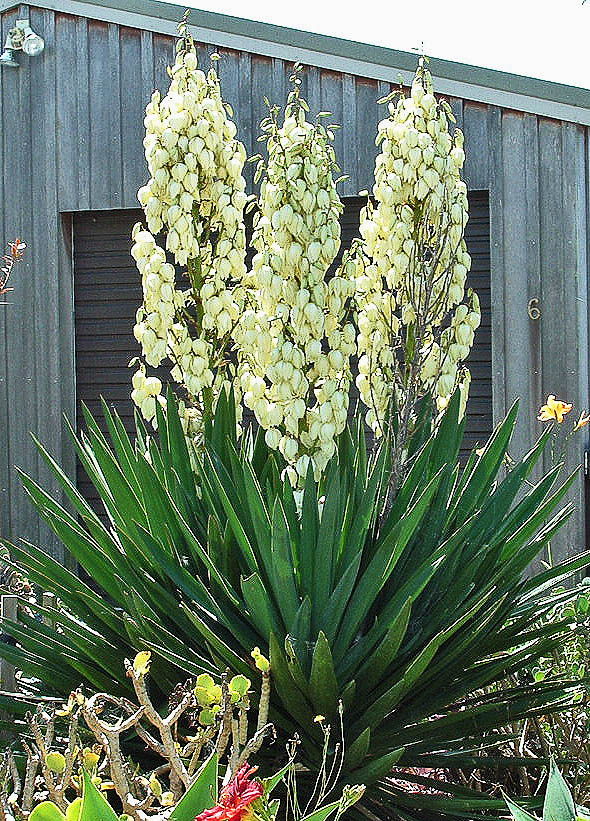 New Mexico
New Mexico is a state in the southwestern region of the United States. As it contains the southern part of the Rocky Mountains, it is sometimes considered to be a part of that region as well.
Date first visited by Europeans: Coronado led an expedition that explored the area in 1560 - 1542, looking for the Seven Golden Cities of Cibola
Fray Marcos de Niza, a Franciscan Friar, set out on an expedition that would cross the lands that would become New Mexico in 1539. Estevanico, a slave born in Morocco who accompanied the friar, is considered to be one of the first Africans in New Mexico.
Date admitted to US: 1912
Capital: Santa Fe
Largest City: Albuquerque
Terrain: Much of southern New Mexico is comprised of arid deserts, and large mesas, which are large flat-topped stone formations. The north is home to the Sangre de Cristo Mountains, which are the southern end of the Rocky Mountain range. Despite the dryness of the rest of the state, this range is covered with forests that are home to fir trees, mule deer, bears and other forest dwelling animals.
New Mexico has several rivers flowing through it, including the Pecos, Canadian, San Juan and the Gila Rivers. Part of the Rio Grande also flows through the state, which is the fourth largest river in the United States.
Area: 121,589 square miles
Area Rank: 5th
Population: 2,085, 572
Population rank: 36th
Electoral Votes: 5
New Mexico's culture is strongly influenced by its Native American and Hispanic populations.
The Greater Roadrunner was named the state bird of New Mexico in 1949. It had already been the subject of many tales, as the Hopi Indians believed that the bird provided protection against evil spirits, and settlers from the United States thought that the bird would lead the lost back to trails.
The territory that would become the state of New Mexico was controlled by Mexico before they gave it up it to the United States. The Mexican American war started after the fledging Republic of Mexico had encouraged American immigrants in parts of what was then Mexico. Some of these American immigrants split off into their own republic, the Republic of Texas, which was then annexed by the United States. The conflict, which lasted for two years and resulted in the loss by Mexico of the northern territories of Alta California and Santa Fe de Nuevo, which would become the states of California, Arizona, Nevada and New Mexico, Utah, Colorado, and Wyoming. A further, smaller piece of New Mexico and Arizona was acquired by the Gadsden Purchase.
The first atomic bombs were developed in New Mexico in the Los Alamos laboratory as a part of the Manhattan Project during World War II. Surrounding desert regions, such as the Jornada del Muerto, were used for various tests including the first test of nuclear weapons in the world.
---
---
Search Owl & Mouse: