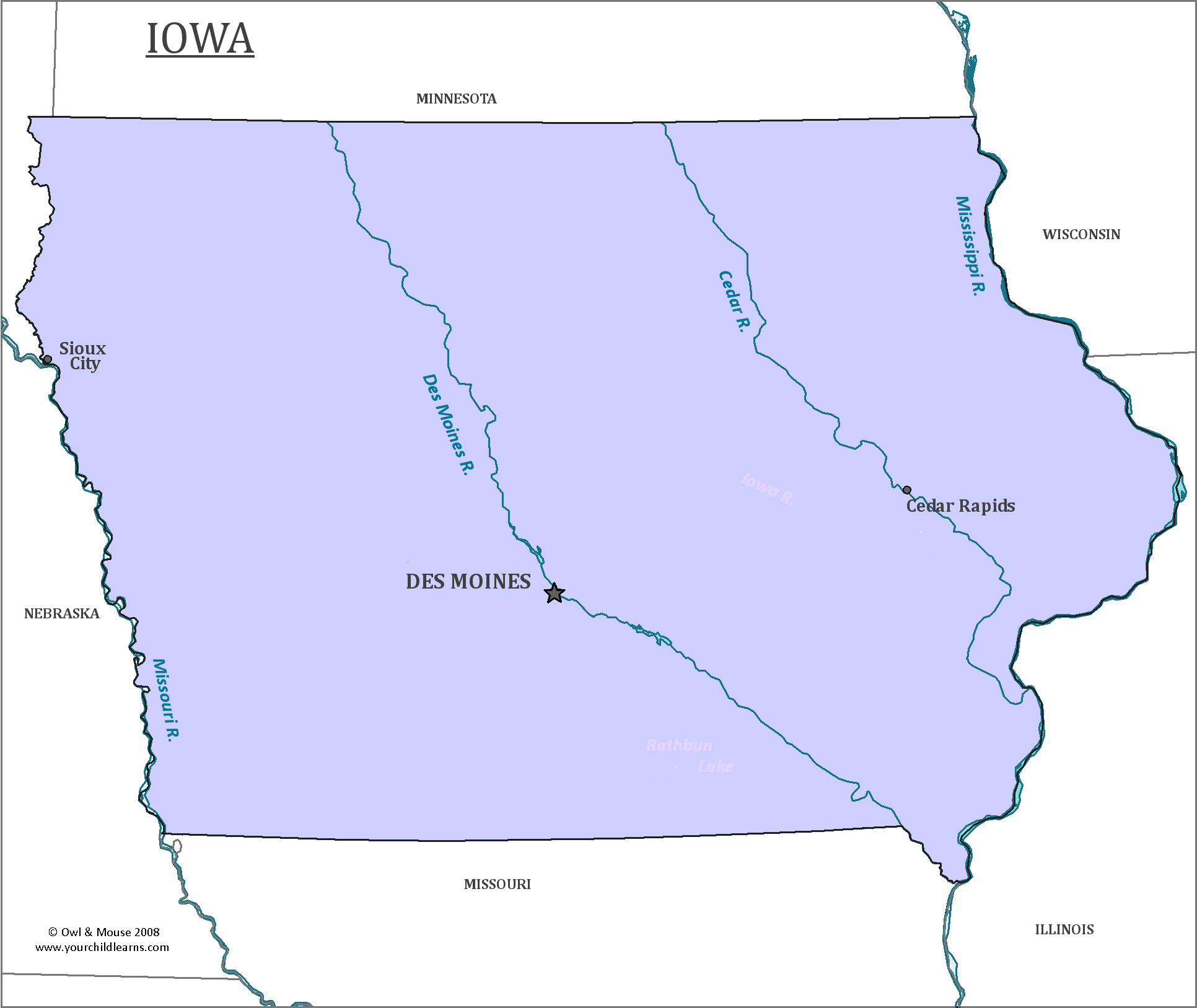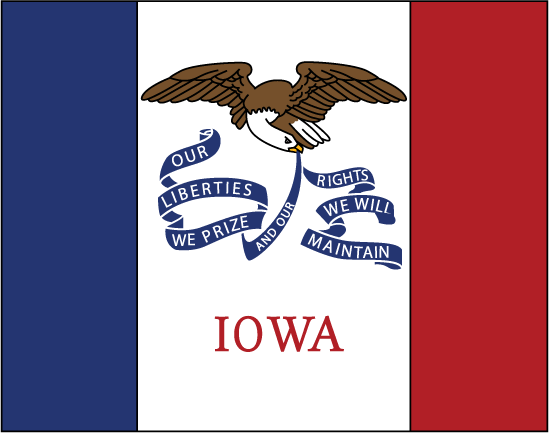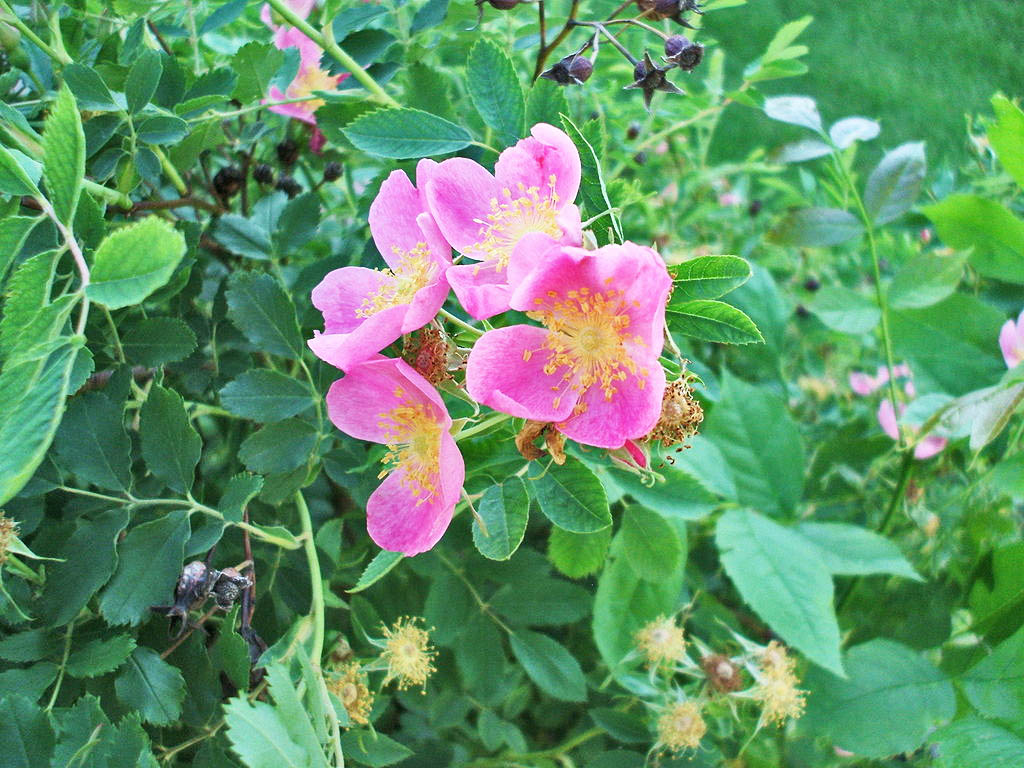 Iowa
Iowa is located in the Midwestern United States. The Mississippi river forms the eastern border, while the western border is created by the Big Sioux River and the Missouri River.
Date first discovered by Europeans: The first known Europeans to have explored Iowa are the French explorers, Jacques Marquette and Louis Jolliet who sailed down the Mississippi River in 1673.
Date admitted to US: 1846
Capital: Des Moines
Largest City: Des Moines
Terrain: Most of Iowa consists of rolling hills. The uplands of Iowa are covered in tallgrass prairie and savanna. The North was once home to many wetlands and swamps, many of which have been drained to create farmland. In western Iowa are Loess hills, which were formed by the accumulation of wind-blown dust.
Area: 56,273 square miles, or 145,746 km
Area rank: 26th
Population: 3,107,124
Population rank: 30th
Electoral votes: 6
Iowa was once a part of the Louisiana Purchase, a territory that was explored and colonized by the Spanish, French and English. France was forced to surrender the territory to Britain and Spain after the Seven's Year War in 1763. France briefly regained control after the Third Treaty of San Ildefonso in 1800, but then sold the territory to the United States in 1803.
The eastern and western borders of the state of Iowa are both formed by rivers. The northern border is at 43 degrees and 30 minutes north latitude. The southern border is mostly a line nearly at 40 degrees 35 minutes north, and a segment along the Des Moines River. This segment was given to Iowa by the Supreme Court after a conflict between what is now Iowa and Missouri called the "Honey War" in 1837. The causalities of the war were limited to three trees containing beehives.
In the Civil War, no battles took place in Iowa, but Iowa contributed the most soldiers proportional to its population. Over one sixth of the men sent to the warfront died. The willingness of men in Iowa to volunteer is often attributed to the Civil War governor of Iowa, Samuel Kirkwood. During Samuel Kirkwood's tenure as Governor of Iowa, he received papers requisitioning a man named Barclay Coppock, who had been involved in John Brown's attack on Harper's Ferry. He had the papers returned due to errors, allowing Barclay to escape to Canada.
When the US still consisted of colonies, Iowa was part of French Louisiana and then Spanish Louisiana.  The French left their mark in the many French place names, including the capital, Des Moines. 
---
---
Search Owl & Mouse: