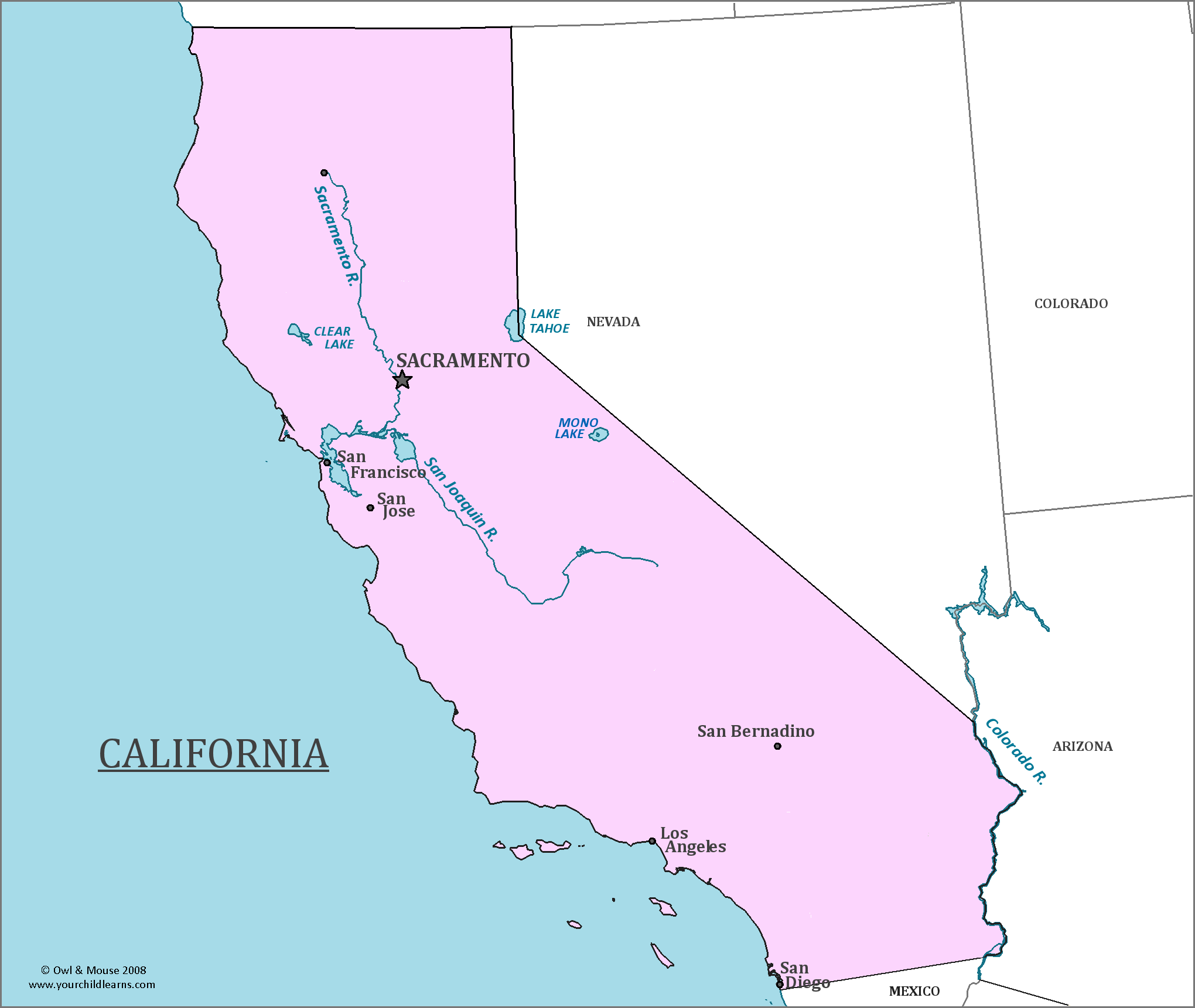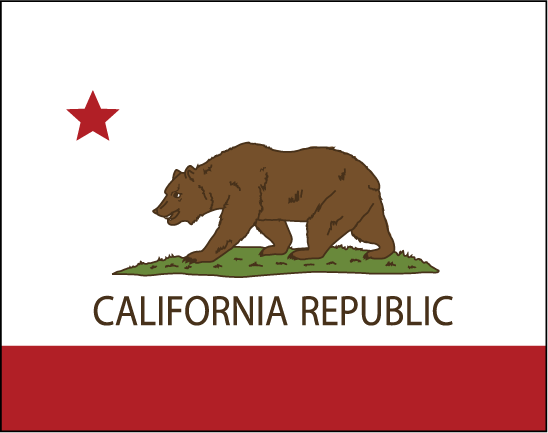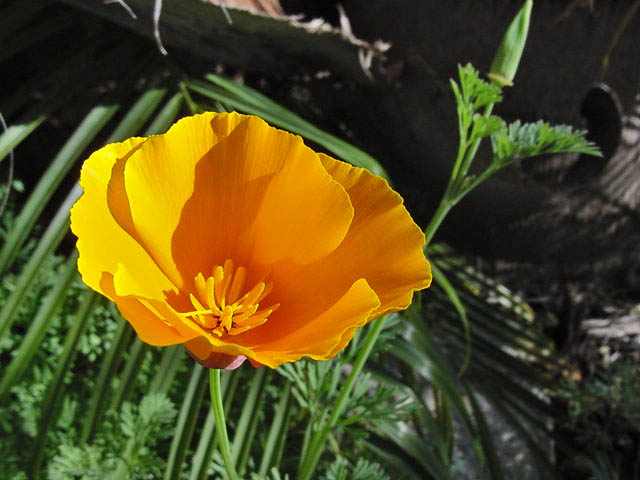 California
California is on the West Coast of the United States, south of Oregon. To the east are Nevada and Arizona. California shares a part of its border with Mexico.
Date first discovered by Europeans: In 1542 a Spanish expedition lead by Portuguese captain Juan Rodríguez Cabrillo explored the coast of California as far north as the Russian River.
Date admitted to US: 1850
Capital: Sacramento
Largest City: Los Angeles
Terrain: California is home to many mountains, including the Coast Ranges in the west of California and the Sierra Nevada mountain range in the east. Between the two is the fertile  Central Valley. Southeastern California is a part of the Mojave Desert. California contains the highest point in the contiguous 48 United States (Mt. Whitney) and the lowest (Death Valley), and they are within 100 miles of each other.
Area: 163,696  sq mi
Area Rank: 3rd
Population: 39,144,818
Population Rank: 1st
Electoral Votes: 55
In 1821 the Mexican War of Independence gave Mexico (including California) independence from Spain; for the next 25 years, Alta California remained a remote northern province of the nation of Mexico.
It is the US state with the highest population, which is mostly concentrated on the strip of land facing the Pacific Ocean. California contains eight of the fifty most populated cities in the US, including the 2nd most populated, Los Angles.
It is believed that the name of the state was derived from a fictional island paradise from a Spanish romance novel ruled by Queen Calafia.
California is home to redwood trees, the tallest trees in the world. They are neighbors to the oldest known trees in the world, the Great Basin bristlecone pines. One bristlecone was measured to be over 5,000 years of age.
---
---
Search Owl & Mouse: