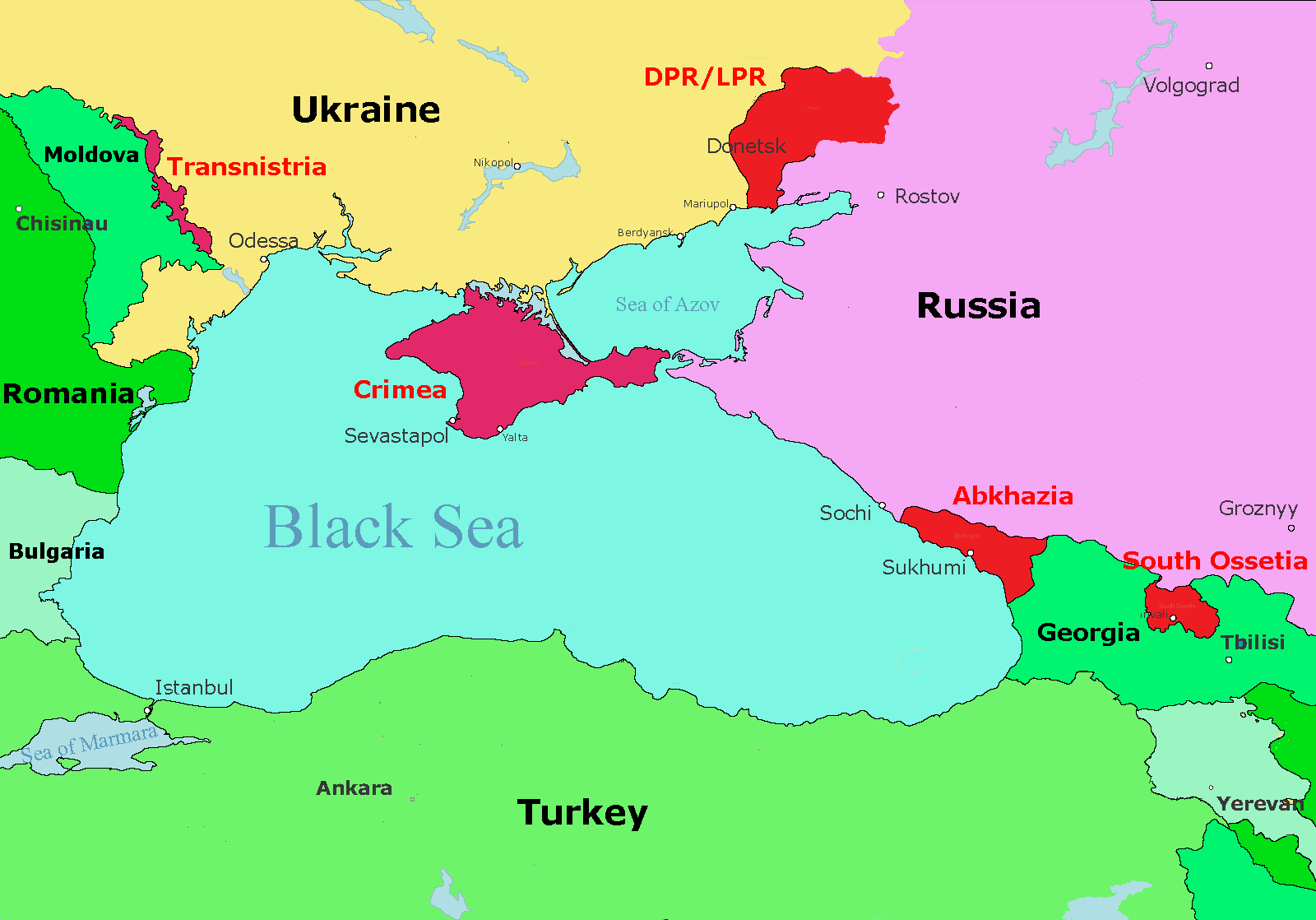 Territory of other countries occupied by Russia
Russia is currently occupying five territories in three nearby sovereign countries: Transnistria in Modova: Crimea, the LPE, and the DPR in Ukraine; and South Ossetia and Abkhazia in Georgia (The country bordering Russia, not the U.S. state.)
Transnistra formed as a break-away region of Moldova. Russia intervened in an armed conflict to prevent Moldovan control of Transnistria in 1992.
Crimea was occupied by Russia in 2014 and annexed to Russia several months later.
LPR and DPR (Donetsk People's Republic, and Luhansk People's Republic) After the occupation of Crimea in 2014 rebel groups closely supported by Russia (and, it is generally believed, covert Russian troops) occupied parts of two Ukrainian regions.
South Ossetia and Abkhazia were occupied by Russia after wars in 1992 and 2008.
All of these territories were once part of the U.S.S.R and are still occupied by Russian military. Very few countries other than Russia recognize them as legitimate countries.