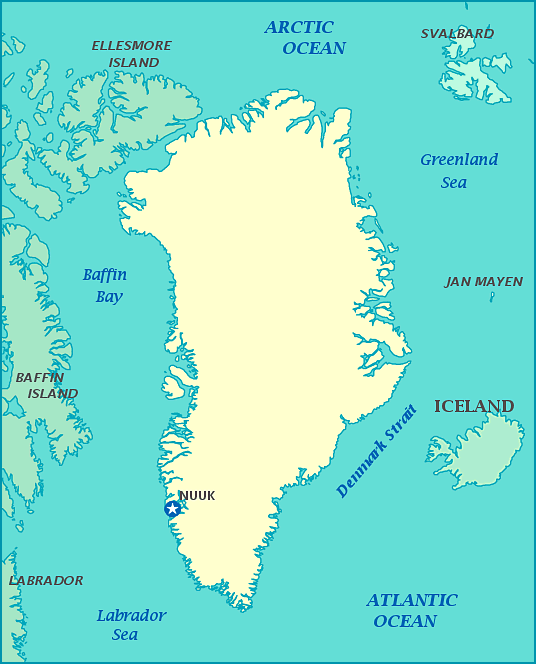 Greenland

Greenland is the world's largest island, and is mostly covered by an ice cap, primarily on the center of the country.  Groups of Inuit groups probably came to Greenland from what is now Canada. While geographically part of North America, culturally it has been part of Europe, from when the Vikings landed in the 10th century.  It was colonized by the Danes in the 17th century.
Greenland became part of Denmark in 1953. It joined the EEC (now the EU) along with Denmark, but withdrew in 1985 due to a dispute over fishing rights. Greenland has been self-governing since 1979, but is an autonomous country within the Kingdom of Denmark.
There are few roads between cities and towns in Greenland because deep fjords divide the area around the coast, so it would be necessary to have ferries across the fjords  to connect the roads.  For this reason, much traffic around the island is by air.