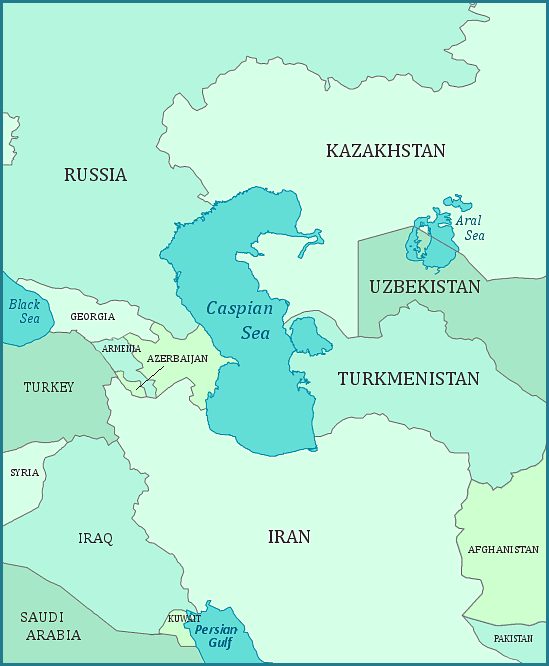 The Caspian Sea is the largest landlocked body of water in the world.   It is somewhat salty, which is part of the reason it is called a sea, but it can also be regarded as the world's largest lake. The Volga and the Ural rivers flow into it, and it has no outlet.
The Caspian Sea is surrounded by Russia and Kazakhstan to the north, Iran to the south, Turkmenistan to the east, Iran  to the south, and Azerbaijan  to the west.  Uzbekistan, Georgia and Armenia are close by, but do not actually border the Caspian.
Besides resources of oil and gas, the Caspian is noted for  its sturgeon and the caviar they provide.