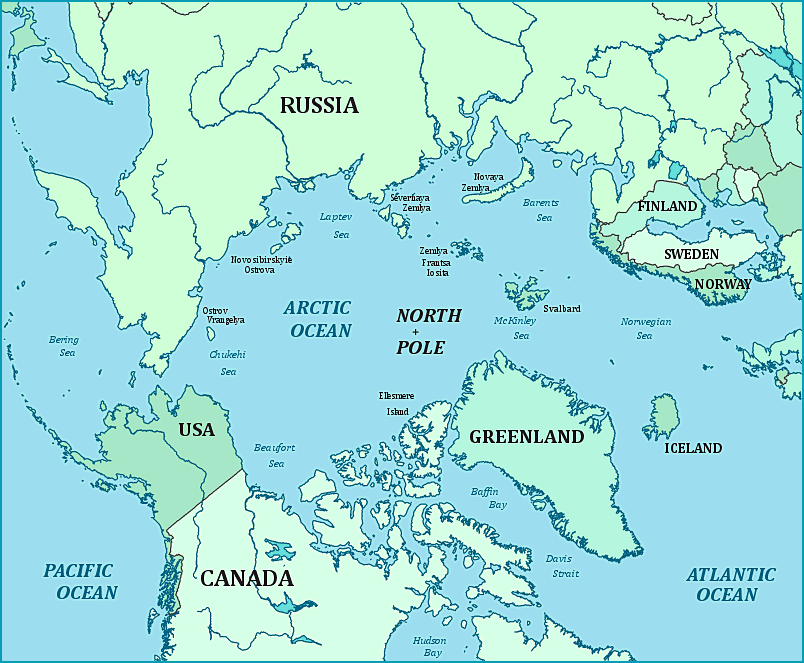 The Arctic region consists of the area around the North Pole, most of it sea.  Because the Arctic is water, it is warmer than the corresponding area of the South Pole, however some of it is covered with ice year-round.  The Arctic Ocean is the smallest of the world's oceans.
The Arctic Ocean is bordered by Russia, Iceland and Scandinavia in the Eastern Hemisphere, especially by Russia.  In the Western Hemisphere, it is bordered by Alaska, Canada and Greenland. 
The salinity of the Arctic Ocean varies during the year, due to inputs of fresh water and the freezing of sea ice, which is less salty, making the remainder of the water more salty.
For reasons which are not clear, the Arctic region seems to be more affected by global warming trends than other areas.