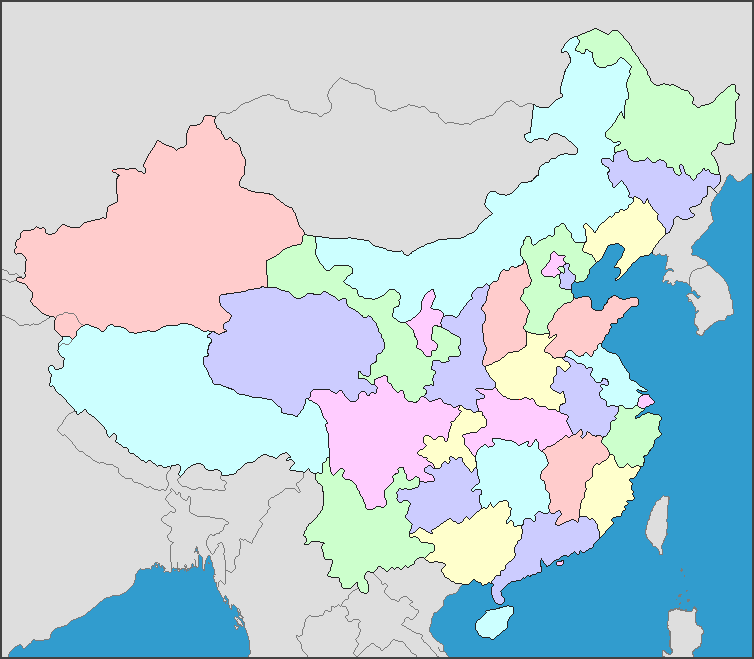 The map shows the provinces of China
, as well as the surrounding countries and seas (which are part of the Pacific Ocean).
China, the "Middle Kingdom" occupies most of the eastern part of the continent of Asia. China borders Russia and India, the other two very large countries on the Asian continent, and also Mongolia, to the north. China also borders a number of other countries to its east and south, for a total of fourteen bordering countries, including North Korea. There are as well as several seas along its East coast, such as the South China Sea, the Yellow Sea, and the East China Sea.
Modern China is divided into 31 provinces, regions, and municipalities, some of which reflect the borders of ancient kingdoms or of administrative divisions from China's history. (Note: China considers Taiwan as its 32nd province.) Not only are the resources and landscapes different in various provinces, but the cultural history is also varied.